By Tiffany Skelnik
Black or White is a Mike Binder directed film that stars Kevin Costner as Elliot Anderson, a grieving grandfather who is raising his granddaughter Eloise while dealing with the loss of his wife. The film follows Elliot through a custody battle over his granddaughter with the girl's paternal grandmother Rowena, known as Grandma Wee Wee, and Eloise's father Reggie.
Kevin Costner was invested in the making of this film, co-directing it and even financing it out of his own pocket. His commitment shows in his performance. Costner allows a glimpse into both sides of Elliot and makes the viewer care about what is going on.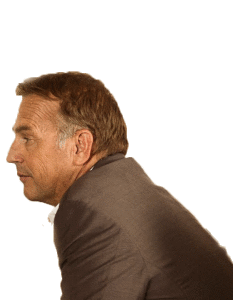 Octavia Spencer is another standout in this film. She shows Grandma Wee Wee as an African-American woman who cares deeply about her son and her granddaughter while providing some of the film's more comical moments with her character's outspoken boldness.
This film doesn't shy away from the hard questions. There are moments in the movie when the characters say and do things that aren't always pretty or nice. It doesn't make either side out to be entirely bad or entirely good. The movie handles the topic of interracial relationships with grace and respect. It allows the viewer to come to their own conclusions leaving the door open for discussion.
This movie kept my attention the whole time. It was as funny as it was moving. There were great performances from the entire cast. The film does a fantastic job of handling topics that are extremely relevant: race, family and custody. It delivers its message in a way that is anything but heavy-handed. Black or White uses a great balance of humor and seriousness to start a conversation and provide great entertainment at the same time. I highly recommend seeing Black or White.