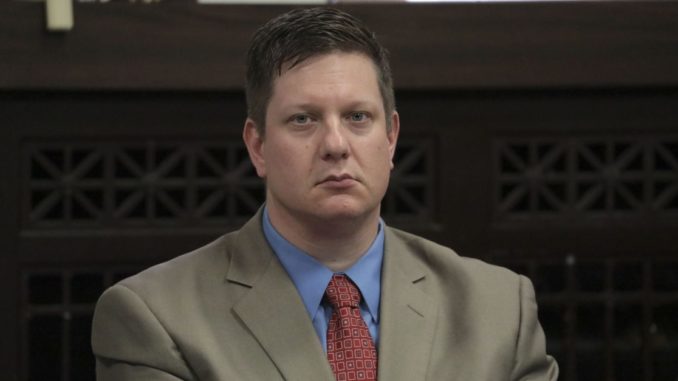 By Sabrina Henderson
October 5th, 2018
Dominican Students and Staff follows closely to the trial of Chicago Police Officer Jason Van Dyke, accused of murdering African-American teenager Laquan McDonald.
As days wind down to the end of the trial, people all over the country await for the controversial verdict. The Dominican University community are among those who wait.
"We all should be concerned about violence but to students of color, this represents an issue of fair treatment and social justice for students of color, their families and their communities," said Chief Diversity Officer Sheila Radford-Hill.
McDonald was shot 16 times and killed on Oct. 20, 2014. Officer Van Dyke has since been charged with the murder of McDonald and has been in trial since Sept. 17. McDonald is laid to rest in Forest Home Cemetery, Located in Forest Park, IL, about four miles away from Dominican University.
The case hits home for senior Mylisha Harvey, who is African-American.
"This case affects not only me but also my community," she said. "It is extremely heartbreaking to know that another one of our African-American young men was murdered. Not only is it heartbreaking but it affects the way that I am able to view police. At times it can be your last day, depended on whether you move your hand right way."
Despite what the verdict will be, Dominican University plans to host activities to help students and faculty deal with the case. This includes an open prayer focused on the case and student's responses. There will also be a panel called 16 Shots: Policing and Gun Violence in Chicago, held Oct. 11 in the Social Hall.
The Institutional Statement Regarding Laquan McDonald Case, sent by Radford-Hill, states "As a community of learning, faith and social justice, Dominican University recognizes the tragedy of Laquan  McDonald's death, regardless of the verdict."
UPDATE 10/5 2:50 p.m.: Van Dyke found guilty to 2nd Degree Murder.
Please follow and like us: