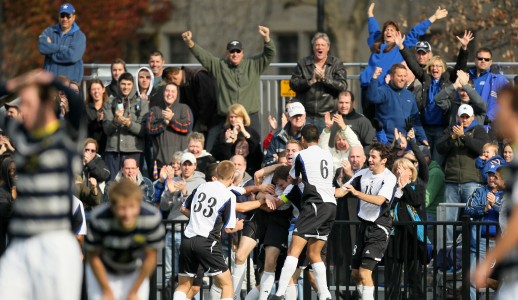 Thomas Gibbons
Staff Writer
Opinion Piece
Dominican University released their 2017 Equity in Athletics Report in October. This report does not only contain the money gures for each sport, but the gender equity for Dominican.
In this report, Dominican o ers seven men's sports while the women only have six. But with the addition of women's bowling in the spring of 2018, these numbers will be even.
One of Dominican's focuses is gender equity. Dominican's office of Diversity, Equity, and Inclusion published their initiative online, "Dominican University is committed to policies and practices that foster diversity, equity and inclusion." This statement, along with many others, is why Dominican is rated the #1 best value school in Illinois and #11 best small school in the Midwest.
Dominican's athletic programs brought in $1,231,912. $680,687 coming from men's sports and $551,225 coming from the women. The grand total revenue was $1,768,589. From the report, the revenues come from appearance guarantees and options, an athletic conference, tournament or bowl games, concessions, contributions from alumni and others, institutional support, program advertising and sales, radio and television, royalties, signage and other sponsorships, sport camps, state or other government support, student activity fees, ticket and luxury box sales, and any other revenues attributable to intercollegiate athletic activities.
Men's baseball brings in the most money,$157,674, with men's soccer, $145,390, and men's basketball, $131,588, rounding out the top three.
The remaining sports rank as follows:
Women's basketball – $127,946
Women's soccer – $119,297
Women's softball – $118,868
Men's volleyball – $116,586
Women's volleyball – $107,181
Men's soccer – $52,252
Women's tennis – $42,417
Women's cross country – $34,804
Men's cross country -$34,780
But do not let the money fool you. Men's tennis finished 8-7 on the year, a complete turnaround from the previous season when they went 4-8.
Women's volleyball went to the second round of the NCAA tournament and nished the season with a 20-10 record.
Overall, Dominican's athletics continue to thrive. Fall sports are coming to an end and Dominican has seen bountiful success from all sports. From personal bests in cross country to an outstanding women's soccer season, it's a great time to be a Star.
tgibbons@my.dom.edu
Please follow and like us: